Fibrogel - 排毒酵素粉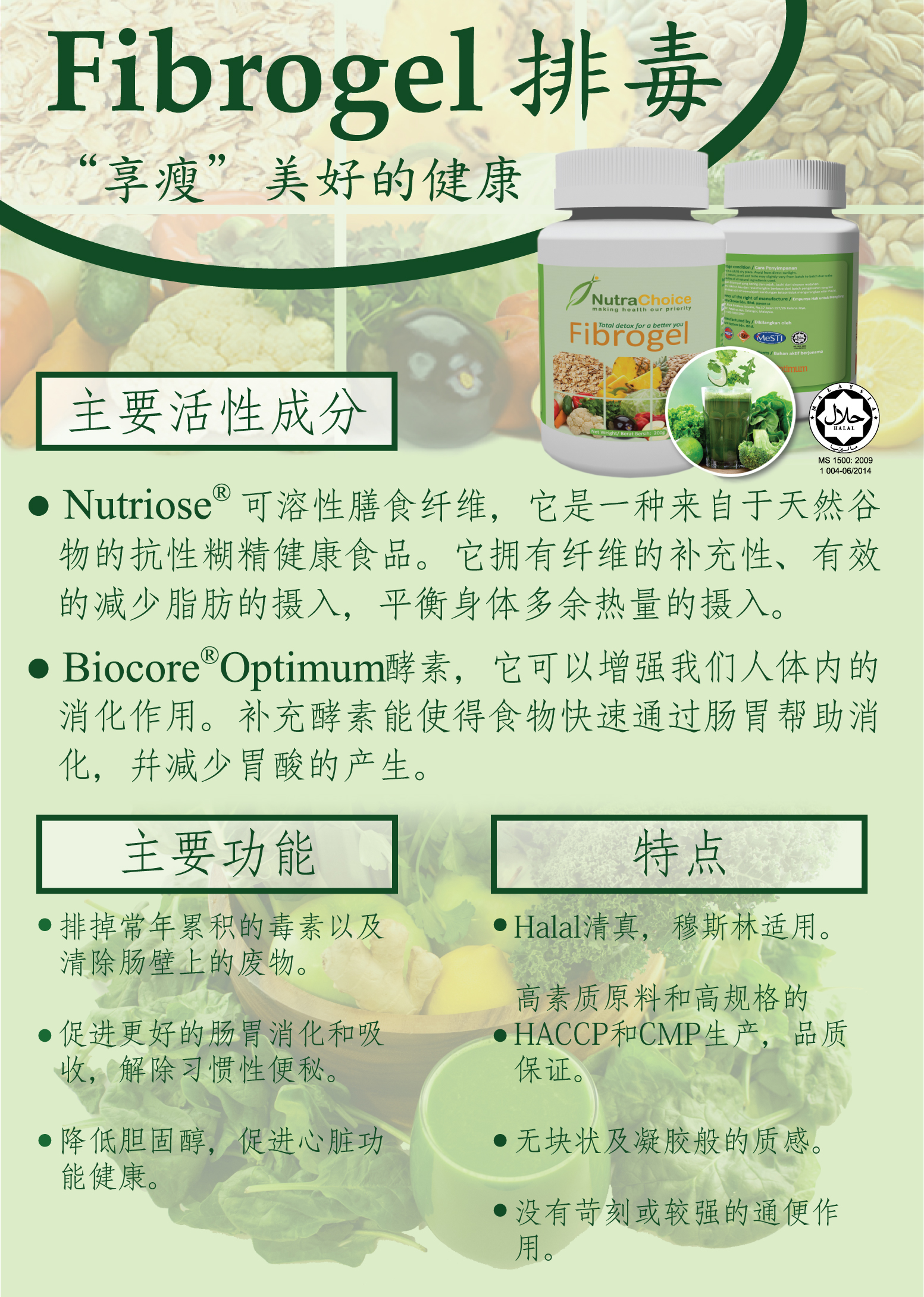 Branded Ingredients:
Nutriose® fibre from Roquette, France
Biocore® enzymes from National Enzyme Company, USA
Orafti® Inulin from Beneo, Germany
---
Net Weight: 200g/ bottle
Serving suggestions:
Mix 1 scoop (10g) with 200ml room temperature water, stir well and drink immediately followed by a glass of water. Take 1 scoop per serving, 1-2 servings a day before meal.
Serving size: 10g
Serving per bottle: 20 servings
Store in a cold & dry place. Color, texture, smell and taste may slightly vary from batch to batch due to the properties of all natural ingredients used.
---
Order is recommended to place minimum 2 days prior to delivery

This product ONLY applicable for delivery service

Prices are exclusive of 6% GST (only for Malaysia)
---