Xtra Burn Smoothie - 超燃代餐奶昔粉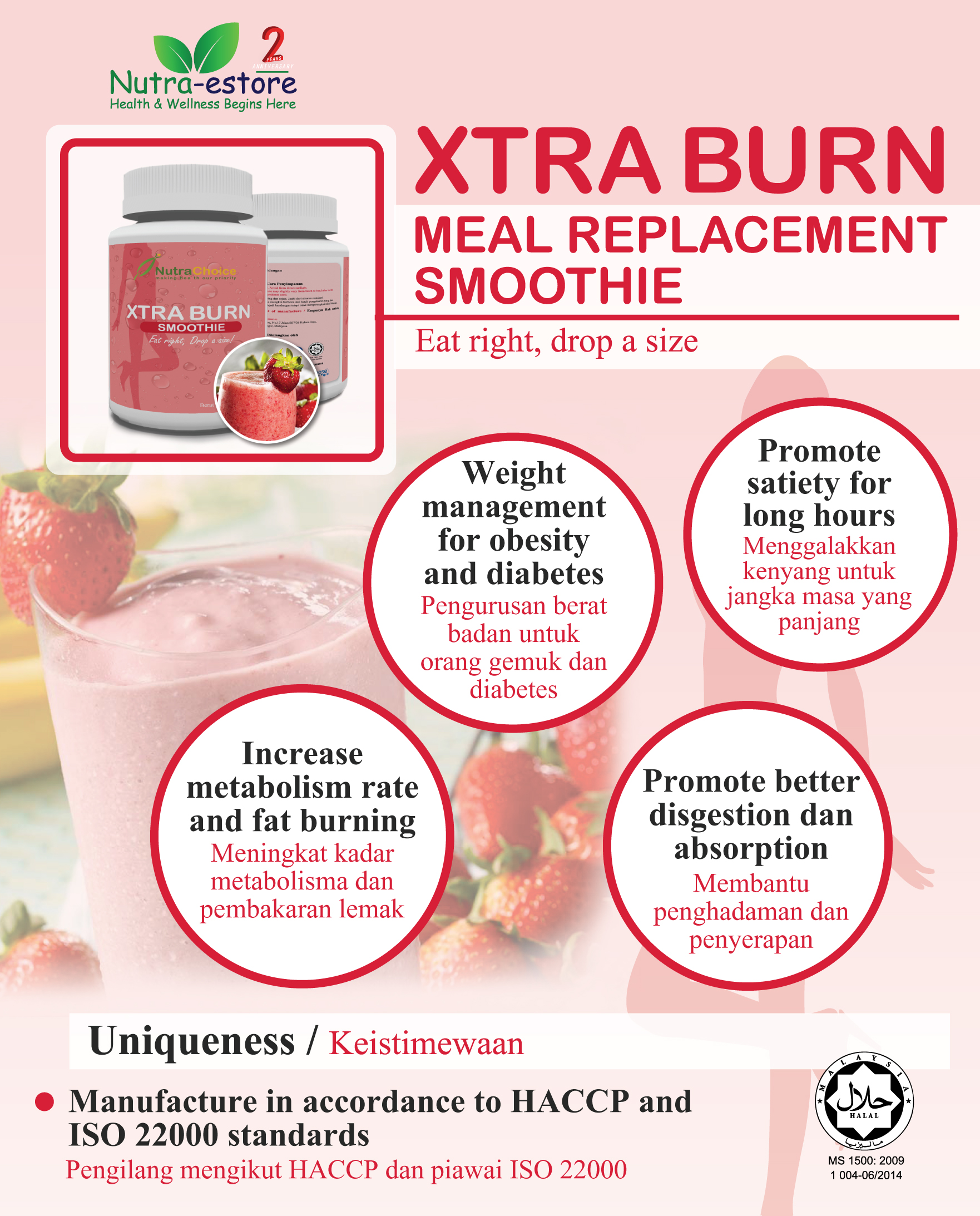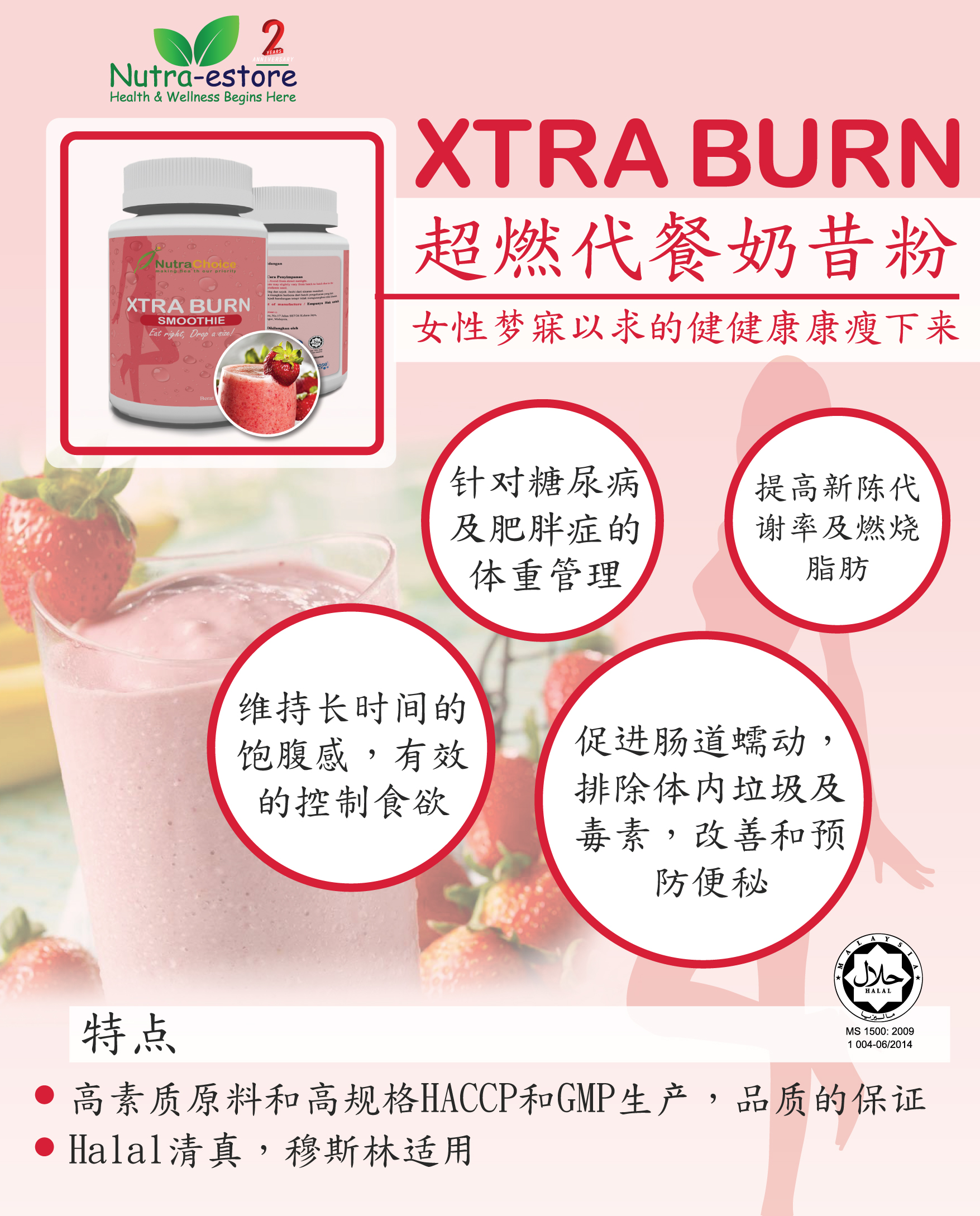 ---
Branded Ingredients:
Satiereal® saffron from Inoreal, France
Supro® soy protein from Solae, USA
Palatinose® isomaltulose from Beneo, Germany
---
Net weight: 450g / bottle
Serving suggestions:
Mix 3 scoop (45g) with 300ml cold or room temperature water, shake well and drink. Replace lunch or dinner with Xtra Burn smoothie.
Serving size: 2 scoops (30g) or 3 scoops (45g) depends on individual diet
Serving per bottle: 15 or 10 servings
Store in a cold & dry place. Avoid from direct sunlight.
Color, texture, smell and taste may slightly vary from batch to batch due to the properties of all natural ingredients used.
---
Order is recommended to place minimum 2 days prior to delivery

This product ONLY applicable for delivery service

Prices are exclusive of 6% GST (only for Malaysia)
---